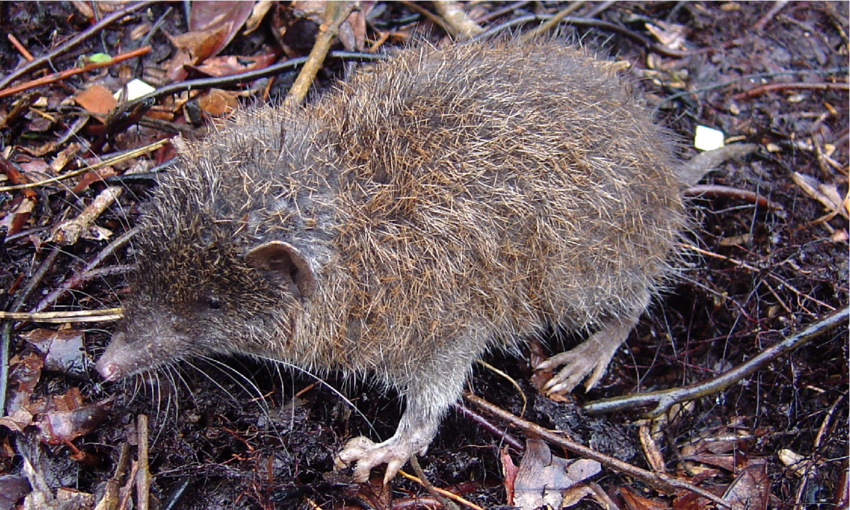 Two new species of 'hairy hedgehogs' discovered in the Philippines
Photo: Podogymnura intermedia (FMNH 186805, holotype), adult male. Photographed 28 July 2005 by D. S. Balete.
The first two months of 2023 aren't even over yet and there's such exciting news to be shared! Six scientists re-assessed the species within the Podogymnura genera from the gymnura subfamily, and found a new species. Not only that, but they also distincted another new species that was was first thought to be a subspecies from the same genera. P. intermedia and P. minima are the names of these new species of 'hairy hedgehogs'.
Podogymnura intermedia
This entirely new species is found in the the peak of Mt. Hamiguitan in Davao Oriental and Mt. Kampalili in Davao Oro. These areas have never been assessed for mammals before, making this species the first discovered new species within the relatively uncharted area. The species looks like a shrew and has golden-brown streaks in the fur.
Podogymnura minima
For a long time, the P. minima was described as a subspecies of the P. truei, but is now re-assessed as a seperate species within the podogymnura family. Thisspecies of Podogymnura is found in Mt. Kitanglad in Bukidnon. They are the smallest species of Podogymnura and have soft, dark fur with golden sparkles.
Read more in this article.
Gymnura – are they even hedgehogs?
The short answer is: yes, they are! Gymnures are in the same family of Erinaceidae, the family of hedgehogs. Within that family there are the subfamily Erinaceinae, which are true hedgehogs. There is also the subfamily of Galericinae, which is the subfamily of gymnures. Each have their own genera and each of those genera have their own species, but they are all very closely related. In other words, there is a family of spiny hedgehogs (Erinaceinae) and a family of hairy hedgehogs (Galericinae). In a later stage, we will add them to our wiki ages as well, much like we are now doing with the shrew tenrecs and rice tenrecs.
Article by Judith Dunkirk.